SF Bay Area Teaching Team
Jasan Fujii- Chief Instructor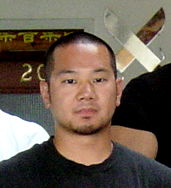 Jasan has assumed the reigns of the Bay Area Association. He brings a strain of realistic fighting, focusing on contact drills and fighting pscyhology. Highly enthusiastic about martial arts, he is constantly examining and experimenting with other styles and approaches. He has also studied Judo. As one of the shortest of our students, Jasan has helped many of the shorter people to maximize their angling abilities. He knows all three hand forms and the wooden dummy form. He has also learned Wong Shun Leung's 12-section Bat Jarn Dao form from John Divirgilo of Hawaii Wing Chun.
Will Yturriaga - Senior Instructor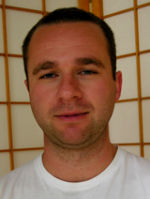 Will Yturriaga began his martial arts training at a young age in full contact Shorinji-Ryu Karate, Bagua Chang and meditation. His studies eventually led him to the East West Wing Chun Kung Fu school in San Francisco, where he later became the main instructor. He taught the class for over 6 years, focusing on training a core group of instructors. He then left the San Francisco class to start a new East-West Wing Chun branch. Will currently runs the Northbay class, and teaches privately in the Northern Bay Area.
Henry Lyne - Senior Instructor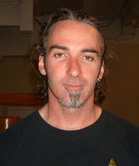 Henry is the San Francisco Class instructor. His classes are a balance of traditional Wing Chun training mixed with self defense application. He has trained in Muay Thai, Brazilian Jiu-Jitsu and other martial arts, and incorporates techniques like joint locks back into his Wing Chun practice.
AJ Herrera - Senior Instructor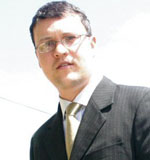 AJ also studies Bagua Zhang and runs a Wing Chun workgroup on weekends.
Steve Aibel - Assistant Instructor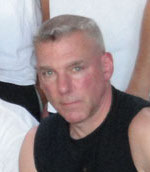 Is one of the Oakland Class' assistant instructors.
Anirban Sen - Assistant Instructor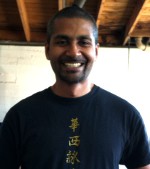 Is one of the Oakland Class' assistant instructors.
John Kang - Co-Founder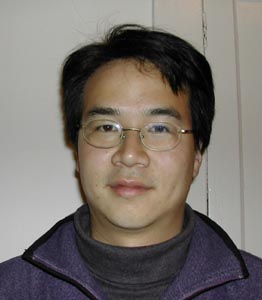 After studying Taiji Quan, northern Shaolin Kung Fu, and Shorinji Kempo, John formally learned Wing Chun under Sifu Lo Man Kam while living in Taiwan. At the time, there were many occasions to spar against and learn from practitioners of Seidokaikan and Shotokan Karate, Tae Kwon Do, Muay Thai, Western boxing, Aikido, Judo, Sambo, Western wrestling, Jujitsu, Chen and Zheng Taiji, and several other styles of Kung Fu. After returning to the U.S., he has continued to explore Wing Chun, learning advanced footwork from Sifu Lo's son, Gorden Lu; fighting drills from Sifu Duncan Leung and his student Sifu Mike Shea; drills, ideas, and mid-level kicks from Sifu Akko Nishimura of Francis Fong's lineage; approaches and drills from seminars with Sifu Randy Williams; and varied use of elbows and knees from Daniel Munkus of Sifu Jim Lau's lineage. He also studies Internal martial arts with Sifu Johnny Jang in Oakland.
John is currently teaching in Richmond, VA, but returns to the Bay Area semiannually to check up on his students.
Bradley Temple - Advisor
A si-hing (senior brother) to John, Bradley Temple lived in Taiwan for 9 years from April of 1989 to June of 1998, studying Chinese cultural arts. His studies included Chinese language, kung fu, and acupuncture. He has done tours around Taiwan giving kung fu demonstrations, and continues these demonstrations as well as currently teaching
Wing Chun in Las Vegas
. He further helps to translate the works of his Wing Chun Sifu Lo Man Kam. Bradley is a disciple of Sifu Lo Man Kam. He provides his guidance to the San Francisco Bay Area Branch on occasion.